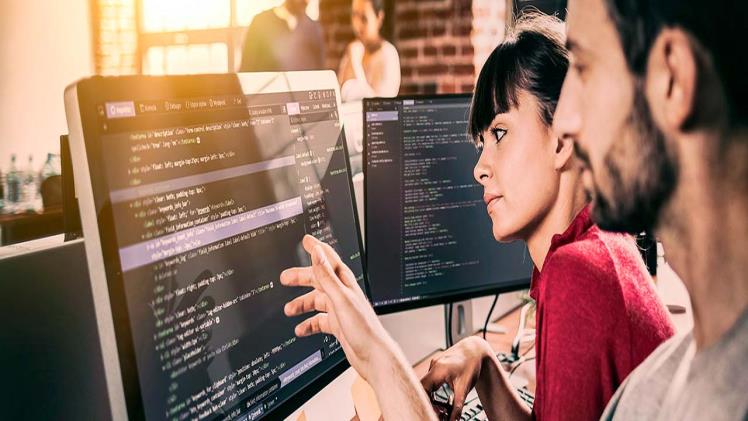 Hiring a web design agency can be one of the most important decisions you make when it comes to your company's online presence. You need to make sure the agency you choose has the right skills and experience to create the website you envision. Look for agencies that have a portfolio of successful websites they have created in the past. This will give you an idea of their capabilities and the quality of their work. Additionally, ask for references from past clients to make sure the agency delivers on their promises.
See who you may be about to do business with
You should also check out the agency's online reputation and look for any negative comments or reviews. Furthermore, ask them for a detailed quote and timeline for the project and make sure the cost and timeframe are realistic. Finally, try to establish a good rapport with the agency you choose and make sure they understand your needs and expectations. Doing your due diligence and taking the time to find the right web design agency can make a huge difference in the success of your website.
Going with the right agency will be key for you
When it comes to hiring a web design agency, it is important to make sure you choose the right one. The right agency is one that understands your vision and goals and has the knowledge and skills to make it happen. It is important to make sure the agency can provide the services you need, and that they have the experience to understand and implement your ideas. You should also look at their portfolio to ensure they have the right style and can create the look you are going for.
Additionally, you should consider their customer service and communication skills to make sure they are easy to work with. When you have narrowed down your choices, it is important to review their contract and any additional services or fees they may charge. Lastly, consider the cost and make sure it fits within your budget. By doing your due diligence and researching each agency, you can make sure you are selecting the right web design agency for your project.
Assess price
A good web design agency will charge between £300 and £600 per day. That may sound a lot, but you can agree a target budget and work with the website design company to achieve this, as long as there's some flexibility on both sides. Be disciplined when planning and briefing the agency to keep costs down. Many agencies will be willing to complete a well-defined project for a fixed price. This is an excellent option, particularly if your budget is tight. The price you pay will be affected by a number of factors.
Some other key points
One you've found a website design company you're happy to work with, draw up a formal contract. If the web design agency offers their standard contract, don't be afraid to negotiate any points you're unhappy with. Ensure all intellectual property is signed over to you. If you don't own the graphics, files, content and other elements that make up your website, you won't necessarily be able to adapt it or work with a different website design company in future. Achieving the right outcome from the project will depend on briefing your website design company well. A good web design agency will ask lots of questions ? typically about your customers, target market, brand and key objectives.
Making sure the website works with SEO
Choosing the right overall agency is essential for the success of your website. A good web design agency will have the knowledge and experience needed to build a website that meets your business goals. They should have a portfolio of websites they have created as well as testimonials from past clients. When you are researching potential web design agencies, inquire about their experience with website design, development, and maintenance. It is important to find an agency that is familiar with the latest trends in web design and development.
A good web design agency should be able to create a website that is both aesthetically pleasing and functional. They should also be able to create a website that is user-friendly and easy to navigate. In addition, they should be able to create a website that is optimized for search engine optimization (SEO).
Overall
When you are interviewing potential web design agencies, ask questions about their experience in creating websites that are mobile-friendly and use the latest web technologies. It is also important to make sure that they understand your business goals and how they can help you achieve those goals. Finally, make sure the web design agency you choose has the resources and skills to maintain your website on an ongoing basis. A good web design agency should be able to provide regular maintenance and updates to ensure that your website remains up-to-date and secure. With the right web design agency, you can rest assured that your website will be successful and will help your business reach its goals.