News
One-on-One with Community Leader & Philanthropist, Pamela Baer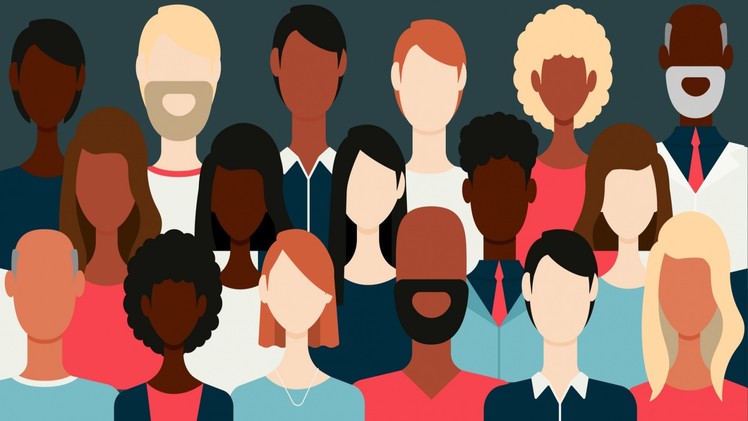 We recently had the opportunity to speak with Pamela Baer, community leader, philanthropist, and entrepreneur. In this article, she shares her daily routine, the secrets to her productivity, her favorite book, and the advice she would give her younger self.
On Her Morning Routine
For Pam, the earliest hours of the day are often the most productive for her. She begins every day as early as possible with a mixture of mindfulness meditation, coffee, and reading the New York Times. This ritual is usually followed by a morning hike.  "I adore being outside and having the headspace to reflect," she explained. "It allows me to mentally prepare myself for whatever the day brings my way.
Her Love of the Outdoors
As an avid hiker, Pam is always encouraging people to walk more. "It's not just about the endorphins, although they are great," she said, "but about getting outside and appreciating the beauty of the natural world." She also enjoys tennis, which she started playing at an early age. She loves getting out on the court and combining physical activity with a bit of friendly competition.
On Collaborations and Productivity
One Pamela's habits that she says increases her productivity is making lists. She's continuously adding to her never-ending to-do list and checking off important tasks. But the one thing that helps bring life to her ideas is collaboration. "My process is a combination of brainstorming ideas, creating new things, and working closely with like-minded people on truly meaningful projects," Pamela said.
Being open to collaborations, networking, and her philanthropy board work has been instrumental in growing her career. Her constant thirst for knowledge helps her not only drive results but make informed decisions about her various pursuits.
"I am always seeking a deeper understanding, especially when it comes to causes I am involved in and passionate about. I will take classes, read books, seek out experts in that area and learn as much as I can about it," Pamela said.
On Overcoming Career Obstacles
Like many professionals, Pamela can occasionally take on too much by saying yes to too many new opportunities (every request made of her). However, she acknowledges that putting too much on your plate can quickly become overwhelming and unmanageable. She knows that her time is best spent on causes that align with her mission of advocating for the vulnerable.
"I've overcome being spread too thin by putting trust in and expanding the number of people on projects and more carefully delegating tasks. I have also learned that clear expectations and communication makes delegating and collaborating seamless," she said.
The Advice She Would Give Her Younger Self
Pam Baer would tell her younger self not to be afraid of failure. "Try your ideas, however wild they may seem, and be confident about each of them." She would also encourage herself to travel more and see all that the world has to offer. "Travel as much as possible and continue to help others wherever you land," she said. She also stresses the importance of active listening. "You never know what you might learn if you take the time to hear people out," Pam said.
One Thing About Pamela That Surprises People
Many people are surprised to learn that Pamela would consider herself a true introvert. "While I might appear to be in my element at social events and massive functions, I'm just as content curled up reading a book or knitting in the comfort of my own home. It's all about balance," she said.
Add This to Your Reading List
She recommends reading "Man's Search for Meaning," a book by Viktor Frankl. "It's a deeply moving tale based on the author's experiences in Nazi concentration camps during World War II and what it taught him about life, love, and perhaps most importantly, hope. Few books are as utterly life-impacting as this," she said.
About Pamela Baer
Pam Baer is a native Texan who graduated from the University of Texas in Austin with a marketing and finance degree. Soon after that, she moved to New York City and started her illustrious career within the financial services sector.
After moving to San Francisco, she has been heavily involved in philanthropic work, including projects related to social good and healthcare for the vulnerable.
In 2002, after an accident involving her son where he received life-saving care at San Francisco General Hospital, Pamela sought to help support the hospital. She joined the board of the SFGH Foundation in 2002 and served until 2018. In 2018, she was named a lifetime director and remains involved with its various causes.
Pam co-chaired the capital campaign for Zuckerberg San Francisco General Hospital, raising over $200 million to develop programs and to rebuild the hospital. In 2006, Pam co-founded the Hearts in San Francisco Project, an auction of locally designed sculptures that are displayed both publicly and privately all over San Francisco and internationally. She has been instrumental in the project and its yearly events, raising more than $15 million for the SFGH Foundation.
In 2014, Baer launched For Goodness Sake, a mobile boutique aiming to support health, educational, and community causes by selling accessories. A percentage of the proceeds from all of the organization's sales went directly to nonprofits within these important sectors. In its four-year history, For Goodness Sake donated more than $1 million to local organizations.
Besides supporting causes that benefit her local community, Pam Baer supports charity work that addresses women's health worldwide. Pam serves on the Founder's Circle of Every Mother Counts (EMC). EMC funds community-based programs dedicated to maternal health and childcare. She is also an Advisory Board Member of Nest, an organization dedicated to improving women's well-being and preserving important cultural traditions around the world.
In addition to her foundation work, she has also held many trustee and board positions such as on the Giants Community Fund, Family House, the Contemporary Jewish Museum and the Jewish Women's Giving Circle. In 2019, she started as a chair board member and founder of Transform Mental Health Fund, funding local programs in behavioral health.
Pam is married to Larry Baer, CEO of the San Francisco Giants, and together they have four children. Today, she remains true to her passion for philanthropy work, implementing solutions for society's most vulnerable people.
Stay connected with Pam Baer on Twitter: https://twitter.com/baerpc