News
Four Nail Supplies Every Nail Artist Must Own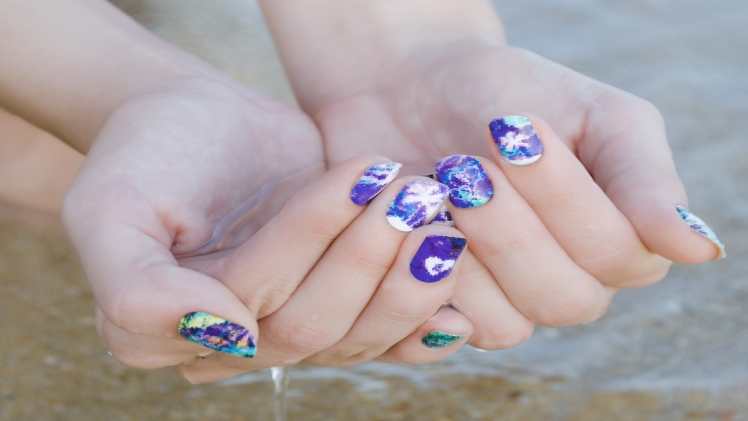 Today, nail art is not just about painting the nails. Modern advancements have made fake nails and gel coats possible without much chaos. There are several reasons why one cannot grow healthy and long nails, but after the nail art industry surged today, sharpening or affixing artificial nails at the salon has become the go-to choice for many.
Also, for a nail technician, it is vital to have an updated supply kit to meet their client's requirements. Buying nail supplies online lets you buy a plethora of products and exposes you to a section that gets flooded with accessories every day. From acrylic extensions to fibre and gel nails- They are versatile in shape, pattern, colour and designs.
Where should you buy nail supplies?
Women today have turned lucrative but still want to carry themselves better, be it with their nails or hair. However, most clients may not have time to move from salon to salon to have their lashes fixed, nails done and hair styled.
So, if you run a basic salon, the closest fast selling service to start is nail art. Not only will you attract new clients but also will have the old customers, sticking for an extra service. For running an economical service until you get noticed, it is best to buy nail supplies online or wholesale- you will save some bucks over buying them in retail shops!
Basic Nail supplies to start with
Australian women spend $3,600 per year on beauty and grooming! As a nail technician, it is better to have both acrylic and gel extensions- you will never know when your client will want to switch from gel to acrylic. To simplify your search journey, here is a list of four must-have nail supplies,
If you are a seasoned nail artist, you might have clients who would want to go paint-free with their nails. In such cases, acrylic liquids are the go-to option. Always choose nail liquids that come with the necessary certifications. The best acrylic liquid has enough adhesive and does not fall off frequently.
They must also not set your salon on an acrylic odour all day. One prime factor to look at is if the liquid offers resistance against premature fading or yellowing of nails. Acrylic liquids with infused UV protection technology can work well to repel discolouration during summers.
The right acrylic powder must mix well with the acrylic nail liquid you buy. The best way to ensure this is by buying both the products at the same online store. You can start by buying colourless acrylic powders.
Later, you can stack coloured ones based on the colour preferences your clients have. Pulling off most modern looks, you might require different colours for the apex and the nail bed- like the classic pink and white aggregate. So, look for acrylic powders that can blend well with other coloured powders.
Your clients may prefer gel nail polishes for an everyday look as they are unbelievably glossy and fix firmly to the nails without chips or cracks. When you buy gel polishes, never forget to check the product description, read through the ingredients and make sure they are carcinogen-free. Also, look for a swimming texture so that you can get that 0.3mm thickness in just a single coat that will look untidy and professional.
Lastly, your kit must contain all modern and aesthetic art accessories to top acrylic and gel polished nails. Nail art stickers can come in different themes and shapes, have them versatilely mixed but check if they have a strong adhesive backing. Other supplies you will need are rhinestones- for bling nails, a set of dotting tools, glitter and stripping tapes.